How to Deal With Difficult People by Mastering Yourself
November 11th, 2016
We all have some people in our lives who can be considered "difficult." They can make life really unpleasant. That is, if we let them! We can deal with difficult people in a number of ways. The amazing thing is, when we combine these elements, we may actually help them become happier and more easy-going as well. Sound too good to be true? Read on!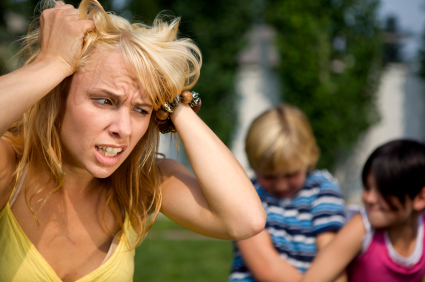 The first element in dealing with difficult people is self-control. You have no control over their behaviors or attitudes, but you can always control your own response. For example, what happens when you come across an unpleasant customer service rep, or a surly sales clerk? Or if it's the flip side of the coin and you are the customer service rep being screamed at by a hostile customer? Do you automatically become tense or do you deliberately maintain your composure? Do you try to become even more cheerful and compassionate or do you automatically become hostile too, in defense of yourself? It's worth becoming aware of how you normally react when you're confronted with someone who is being less than pleasant. Remember, you can always choose your response.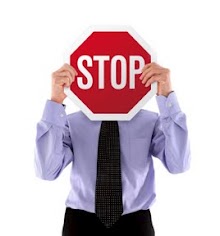 No matter what the situation, you can choose to not get caught up in their negativity. You can choose to not allow them to ruin your day. Instead of letting the situation escalate, you can calm yourself by entering the slower alpha brainwave state, and prevent the automatic fight-or-flight response – in most cases, this automatic negative reaction will not benefit you. All it does is create stress and makes you less in control of your emotions and actions. The fight or flight response has undergone an evolutionary change. It is a survival mechanism based on a physical response to danger – fighting, or running away. But in modern man, that response has evolved into anger and fear, since most of us are too civilized to react with physical violence, and the situations we're in don't usually warrant running away. The result is stress. The adrenaline rush is still based on the physical reaction to perceived danger but today, we usually don't need to fight or run away. Instead, we react emotionally, in the heat of the moment, with anger and fear. You can derail your automatic fight-or-flight response to difficult people by deliberately relaxing yourself immediately before the negativity escalates. The Silva Method teaches several techniques for maintaining your composure in a difficult situation. You can focus on your breath, enter the alpha state and use the Three Fingers Technique for instant self-control and relaxation.
The second element of dealing with difficult people is perception. Again – we can't control the behaviors and attitudes of others, but we can choose to see them in a different, more compassionate light. It's not always easy! Slowing your brain's activity to the alpha level is essential for this to work. In alpha, you can view the person with more understanding and compassion. Maybe they really hate their job but they feel stuck and resentful because they wish they could have a better life but don't know how to go about it. Maybe they're having difficulties at home. Maybe they are struggling with a huge stress load. Maybe they don't realize they are being difficult! Most of us can't see ourselves the way others see us. We may believe we're projecting confidence, for example, only to have someone tell us we're being arrogant. So try to put yourself in the person's shoes and empathize with them.
The third element is self-awareness. Are YOU coming across as difficult? For example, if you walk into a store to return a defective product, you're already unhappy and you may unconsciously project negative energy even if you put on a pleasant face. And if you're feeling stressed and resentful, you may be projecting it more than you think. People pick up on each other's energetic vibrations. So become more aware of how you approach a situation. Consciously become more approachable, friendly and reasonable before you enter the situation – sometimes, walking in with a smile, makes all the difference – !  Your attitude is all-important. Self-awareness is something that comes easily when you're in the alpha state.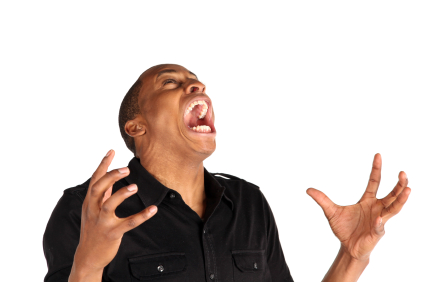 The fourth element is emotional mastery. If you have a difficult family member, you are probably conditioned to automatically respond with some emotion or behavior – irritability, shutting down, anger, weepiness, etc. – so you have to master your emotions. When you feel emotional response, allow it to course through your system without becoming attached to the thoughts that generated the emotion. Let it pass. Think about the situation as you would like it to be. Friendly, cordial… not tense and hurtful. Again, people pick up on each other's vibes. When you're conscious of the vibes that someone is projecting, you can choose to either take that energy on, or deflect it with love and compassion. Rephrase the way you think and talk about a person. This will affect the way you deal with them, and may eventually change the way they deal with you as well.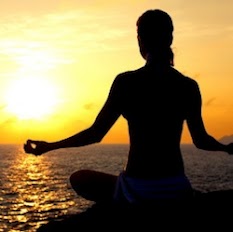 The Silva Method teaches that a part of any problem-solving or goal-setting process is to first identify the problem. In this case, you use self-awareness to identify your automatic response, your unconscious pre-conceived attitude, and the emotions that determine your reaction.
Some people aren't going to change their attitudes no matter what you do. That can't be helped. They may not have the self-control you do and they may not be aware they can choose their response, too. But you can choose. You can use the Three Fingers Technique to program yourself to be more compassionate, loving and understanding while at the same time programming yourself to be less prone to anger, hostility and fear. They may continue to behave the same way, but your perception of them will change for the better.
As appeared on Silva Life System
Tags: attitude, Bully, conflict, confrontation, dealing with difficult people, dealing with negativity, difficult people at work, easy solution, emotion, fighting, Keeping cool, Quick Tips, rude people, work fights
This entry was posted on Friday, November 11th, 2016 at 10:31 am and is filed under
Bully
,
Confrontation Skills
,
Difficult People at Home
,
Difficult People at Work
,
How to Deal with Anger
,
Quick Tips
. You can follow any responses to this entry through the
RSS 2.0
feed. You can
trackback
from your own site.
Comments Closed