"Can you read this over to make sure it sounds okay?"  We've done that haven't we?  Don't.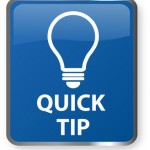 If there is tension in a relationship, the desire to turn to email is overwhelming.  i realize that we want a paper trail, we want to avoid our difficult person, and we want to ensure that we are not part of the problem.
The problem is email itself.  You may have written an email that sounds perfect to you, but you aren't the other person!  If there is a way to read it the wrong way, that is pretty much what is going to happen.
The tension in your relationship is causing the person to read your email with a "tone" of voice that you potentially weren't intending to put in the message.  They heard it anyway.  It isn't about right or wrong, it is about perception.  Don't be part of the problem, be part of the solution.
If you can, go over and speak to your difficult person. be prepared and stick to your "script".  Follow up the meeting with an email summary, but don't have the conversation on email.
If a live conversation is just too much to expect, then have the conversation over the telephone.  Worst case scenario, call their voice mail and leave the message.
Email is guaranteed to make it worse.